You have to endure the auction below by the opponents. Your partner will be on lead.
Which of these statements (possibly more than one) is true?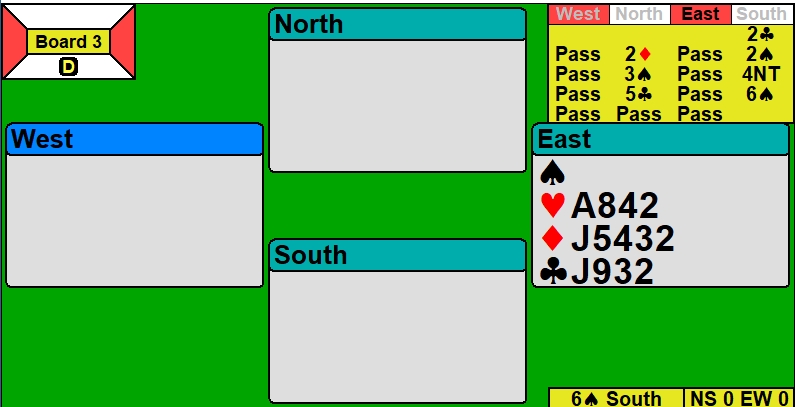 Choose One:
You should have doubled 5

for the lead.
North's raise to 3

showed more than had he raised to 4

.
South should not have any suit in his hand in which he is missing the Ace-King (unless he has a singleton or void).
You should have asked what the 5

bid means.