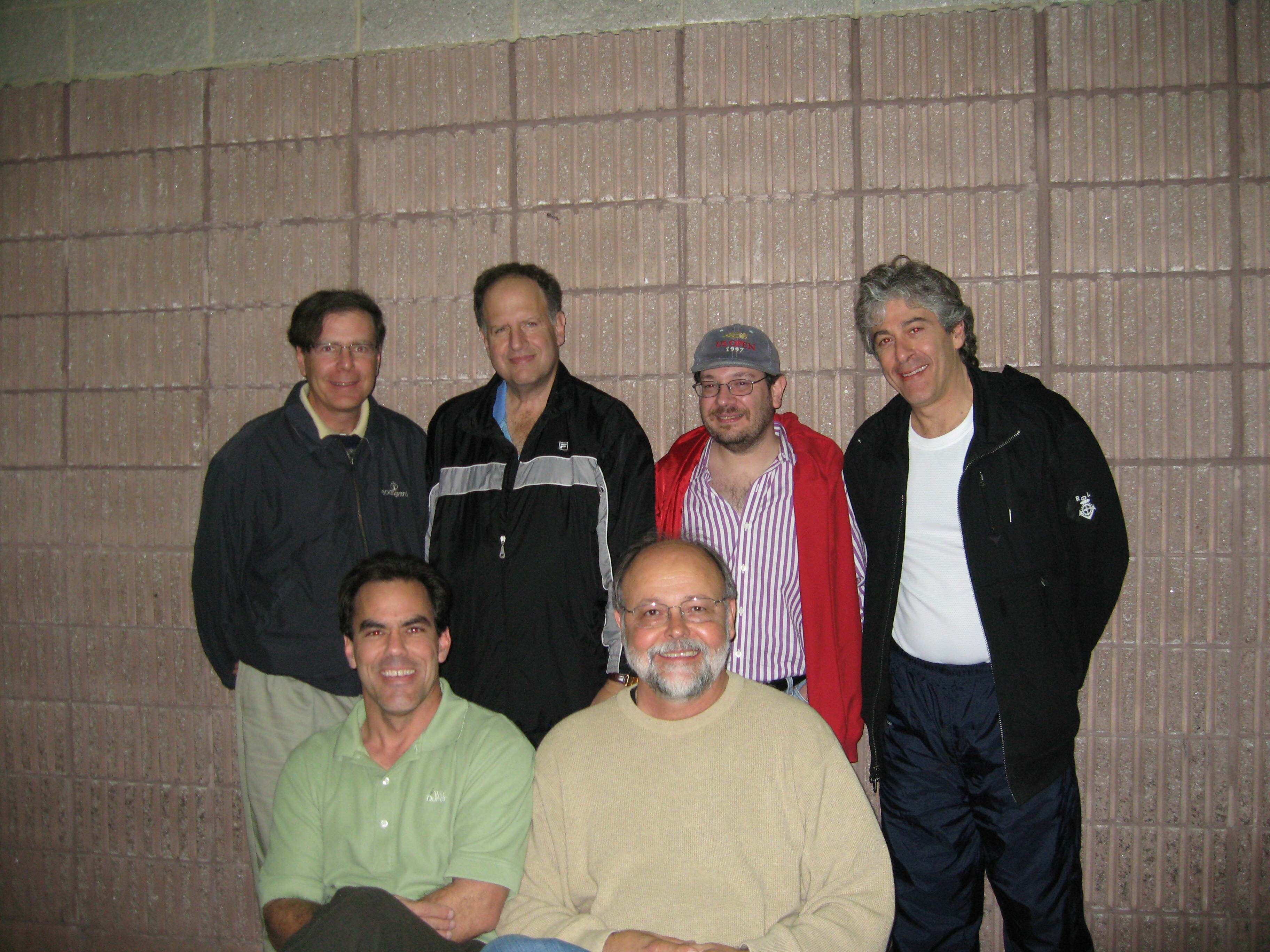 Our Team in Gatlinburg (LC, Berkowitz, S. Weinstein, Levin
B. Hampton, Helms)
I recently played in a regional in Gatlinburg, Tennessee. So did 4,000 other players. As it does every year, this tournament set the record for tables, this time (April, 2007) with more than 10,000--larger than some Nationals.
This mountain town (really in the middle of nowhere) attracts people with its low costs and high masterpoint payoffs. With 31 brackets (of 16 teams) everyone gets to play against players their level.
Our team was in the top bracket which paid nearly 70 masterpoints for winning. (You play 24 boards per match--and have to win 4 matches to win your bracket). We reached the finals of every knockout we entered and set the regional record with more than 230 masterpoints for the week. Our team sponsor, Bob Hampton is now the official record holder with 230.18 masterpoints.
Here are 2 deals that I found to be interesting:
Deal 1 -- (Advanced Intermediate Level)