U.S. Wins 2006 Ryder Cup Photos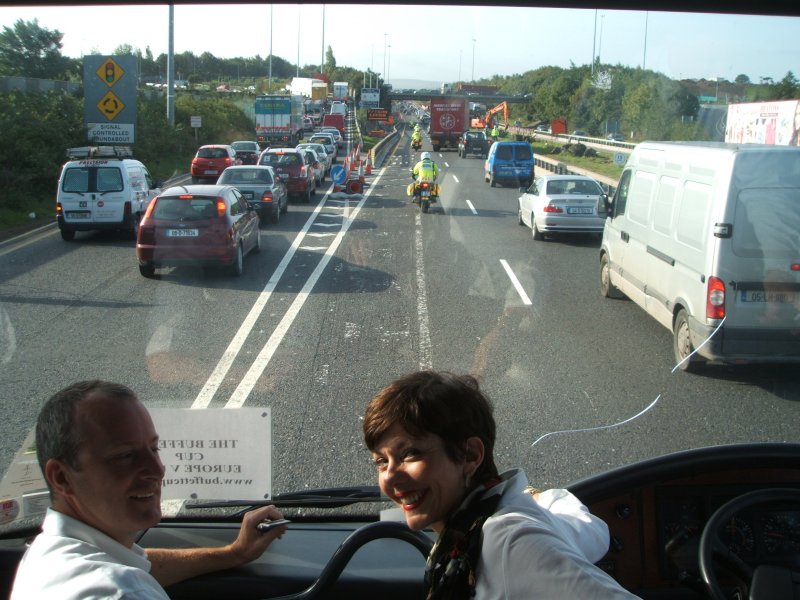 U.S.A. team members Roy Welland & Jill Meyers on the team bus, following the police escort through the Dublin traffic.
These photos are from our U.S. victory in 2006.
Update: 2010-- Our team captain, Donna Compton, won the World Mixed Pairs in Philadelphia. I was pleased when in her interview about the Buffet Cup, she mentioned our "team system" -- just another vote for "Keeping it Simple Sweetheart."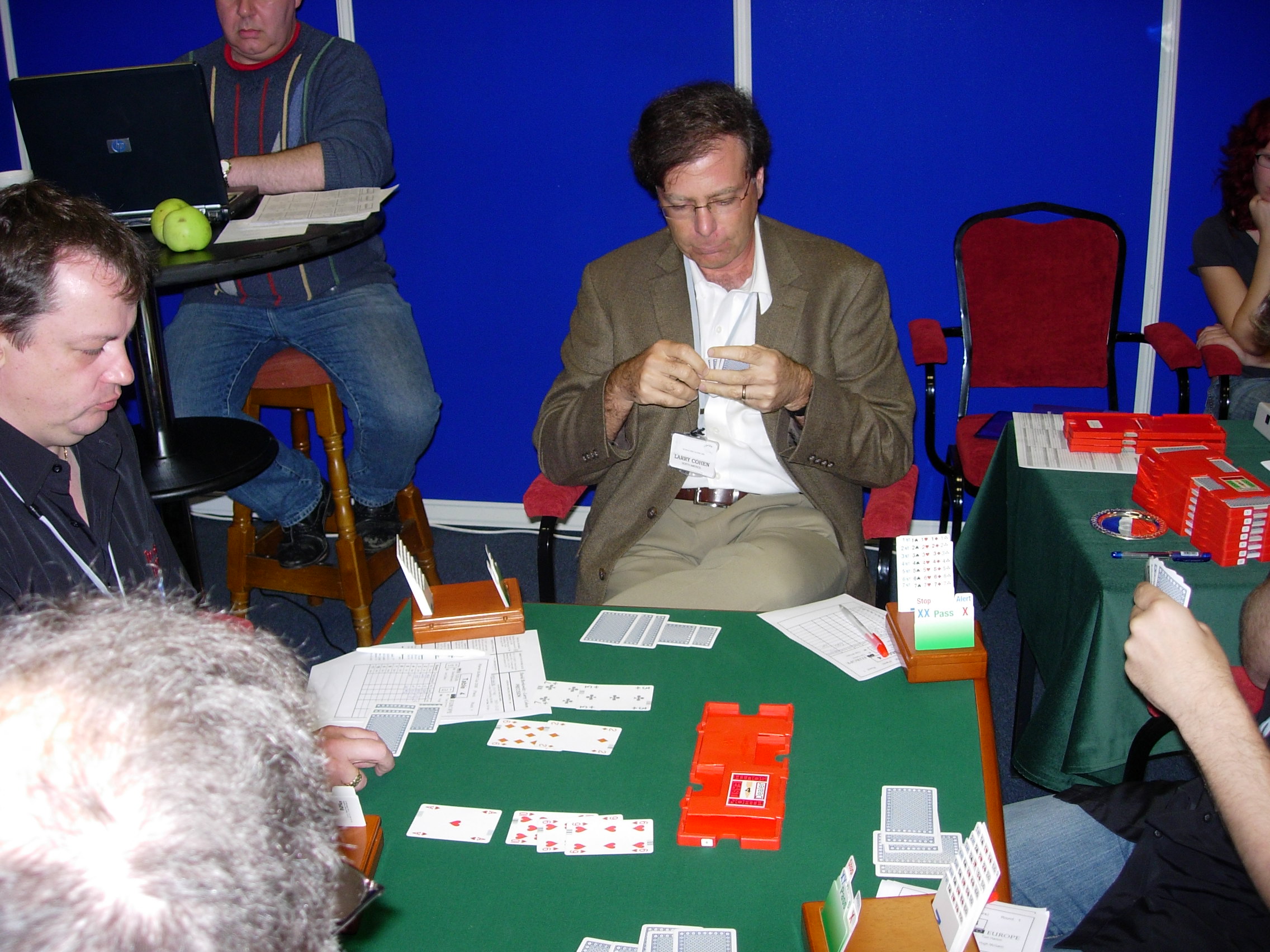 Larry playing in the Buffett Cup in Ireland (BBO Vugraph operator in the back left)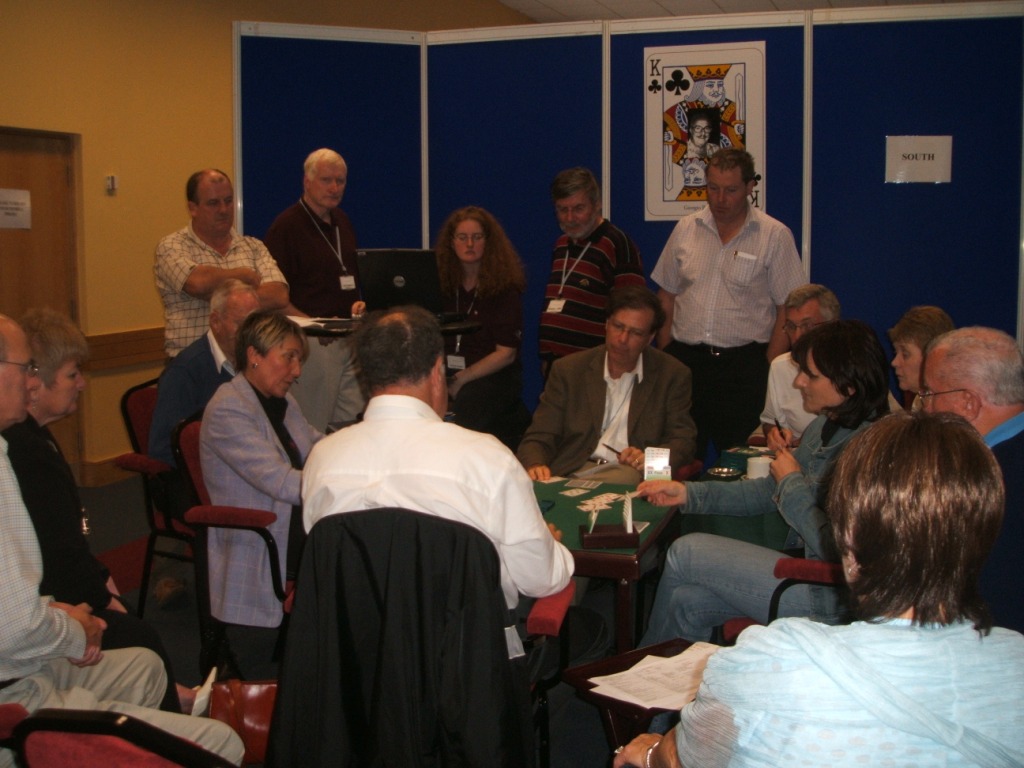 Larry with partner David Berkowitz opposing Sabine Auken (left) and Danielle von Arim (right).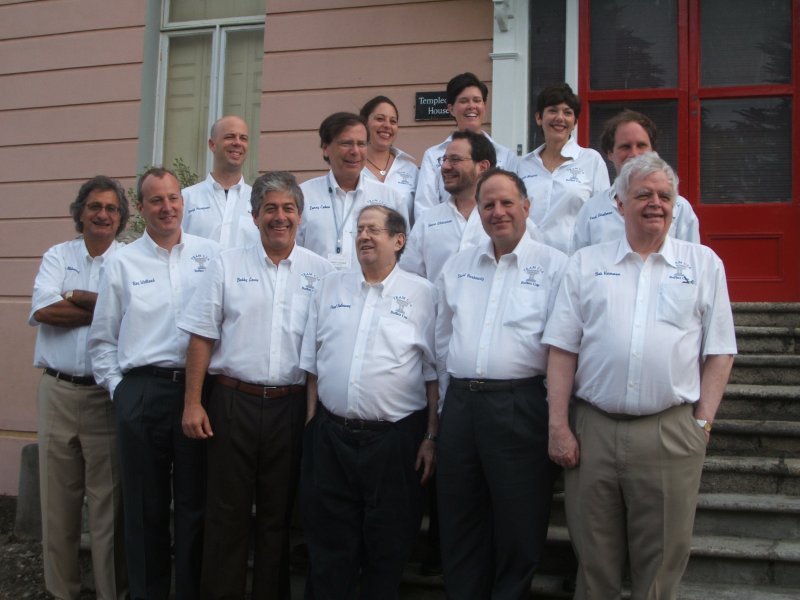 The victorious U.S. squad (Front row from left to right: Zia, Roy Welland, Bobby Levin, Paul Soloway, Dave Berkowitz, Bob Hamman; middle row: Geoff Hampson, Larry Cohen, Steve Weinstein, Fred Gitelman; back row: Jill Levin, Donna Compton (captain) and Jill Meyers)